duffystavern.com
Visit the live site
Duffy's Tavern was looking to redesign their web site to better promote the restaurant and its catering/banquet business. Working closely with them we cleaned up and standardized the look of the site, added a considerable amount of content, and provided a form to request a reservation. The result has been increased traffic both to the site and the restaurant along with positive comments from site visitors.
The Site
The main page consolidates the most important information about what is happening at the restaurant. This includes the specials, news of upcoming events, and the hours of operaton.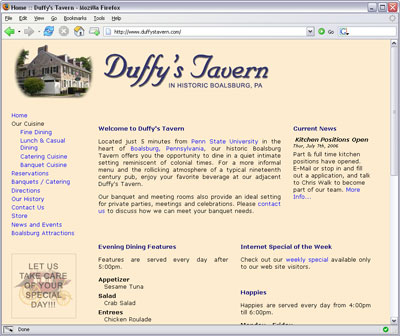 Menus for the types of dining are provided including menu options for the catering/banquet side of the business.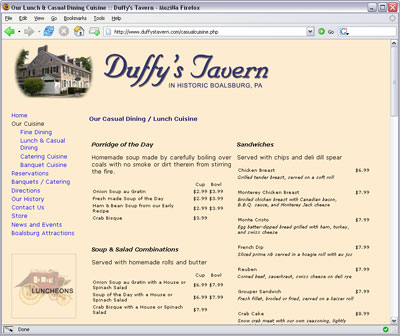 Probably the most well received feature of the site has been the online reservation request form. This feature allows site visitors to request reservations in the restaurant by filling out a form and selecting three possible times to dine. The reservation is then confirmed via e-mail.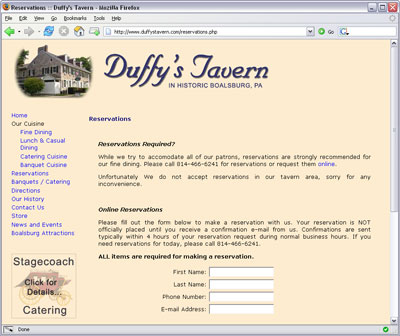 What the Client Says
"We had a site which was not userfriendly, hard to get around, and the reservation page was never up and operationng. Surf's Up Web Design made the site easy to navigate and now not only do we have reservations but also an on-line store."
~ Charles Hacker