rentschler.ws
Visit the live site
rentschler.ws was developed as my personal site to provide online services for myself and my family.
The Home Page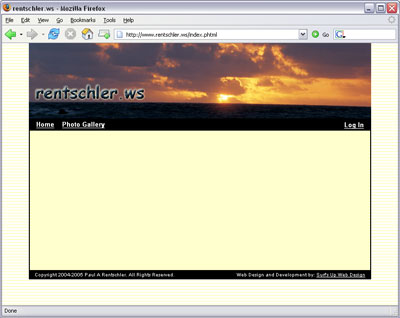 While the home page of the site offers little but a pretty picture, the power of this site exists primarily behind the scenes. For the normal visitor, a photo gallery provides a visual glimpse into the life of my family.
Services for visitors and logged in users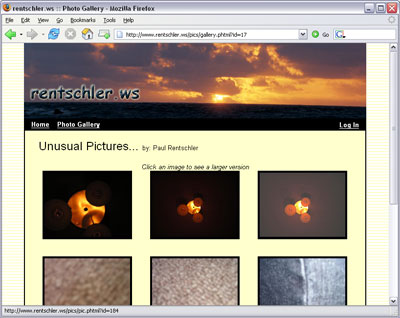 For the logged in user, a wealth of online services are available including a scratch pad for notes, a online bookmark manager, and a random data storage and retrieval system. Uploading and managing images in the photo gallery is also available to the logged in user.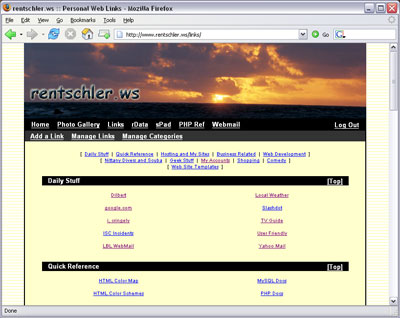 This site demonstrates how an easy to use web-based management interface can provide for easy updating of a web site along with providing powerful and useful online tools.